Storytelling is at the core of who we are as humans. It is how we learn, identify ourselves, and connect to others in the past, the present and the future. The intention of this exhibition is to record the diverse stories and life experiences of Muslim people living in Chicago in order to build connections in our communities through listening and understanding.

By sharing these stories, we aim to exhibit the vibrant Muslim communities in the city and suburbs, honor individual experiences and ensure that these personal stories will be preserved for future generations.

This exhibition draws from more than 100 interviews conducted with Muslim Chicagoans sharing their stories of faith, identity, and personal journeys. Dozens of objects from local individuals and organizations, such as garments, artwork, and photographs, as well as videos and interactive experiences expand on how and why Chicago is known as the American Medina.

Exhibition will open to the public October 21, 2019

Andrea is pictured here in the place she would often visit for

self-reflection before and during her conversion to Islam.

She said she finally found happiness when she discovered and accepted Islam as her faith.

Hear an excerpt from her story below.

Lighting/Lantern Store Owner

Founder, Imani's Original Bean Pies

We are seeking Muslim people of all backgrounds to join us in telling their stories.
Are you interested in collaborating with the Chicago History Museum by sharing your story?

Please provide us with a little information and a member of our team will reach out.

Thank you to our Sponsors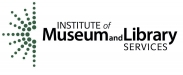 We'll send you the latest information about the exhibition and related programming.

Copyright @Chicago History Museum 2019 All Rights Reserved